Expl/Vietnam War
Online Course Delivery Method: Scheduled meeting time, Online (no campus visits), EUNH
Credits: 4.0
Term: Spring 2021 - Full Term (02/01/2021 - 05/11/2021)
Grade Mode: Letter Grading
Class Size:
35
CRN:
56682
In-depth exploration of a particular historical question or topic: for example, the French Revolution, Chaucer's England, or the New Deal. Students should consult with the Department of History for a list of topics and instructors. Course meets the History major requirements for Group I, II, or III, depending on the topic.
Department Approval Required. Contact Academic Department for permission then register through Webcat.
Repeat Rule: May be repeated for a maximum of 8 credits.
Only listed campus in section: Durham, Manchester
Attributes: Historical Perspectives(Disc)
Instructors: STAFF
Times & Locations
| Start Date | End Date | Days | Time | Location |
| --- | --- | --- | --- | --- |
| 2/1/2021 | 5/11/2021 | MWF | 11:10am - 12:00pm | ONLINE |
Additional Course Details: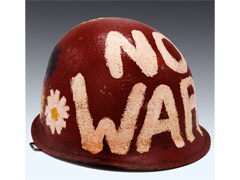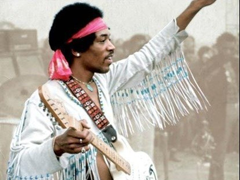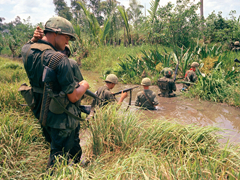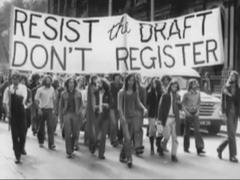 HIST 498 sec. 3SY - THE VIETNAM WAR: U.S. POLICY, AMERICAN SOCIETY, AND POPULAR CULTURE

The Vietnam War changed how Americans viewed war, combat, American exceptionalism, and themselves.  This course will examine Vietnam in the context of the Cold War.  Our focus is U.S. foreign policy, how the war heightened existing social and political tensions within the U.S., and the enormous cultural implications of American involvement in Vietnam.  We will examine government documents, memoirs, protest music, and art, as well as literature and films about the period, including The Quiet American, Apocalypse Now, and Full Metal Jacket.  This is a writing intensive course.